Creative 2.0 in Fortnite: The best island codes
Fortnite Battle Royale continues to expand its capabilities and the Unreal Engine editor has only recently become available. This tool allows you to create levels Roblox styleand share them with the rest of the community with the creative mode. With everything that is available, we want to share it with you the best islands of this new level editor.
We are going to Discard completely generic ideas, which limit themselves to offering maps where you can play the same game modes as always. We won't take them potentially reportable islands for copyright reasons.
How to enter island codes
To find all these islands is the easiest option Use the island code. To do this, just go to mode selection menuand go to the last option, island code.
There it is enough to enter (without hyphens, at once) the numbers that we indicate for each of the recommended levels.
forest warden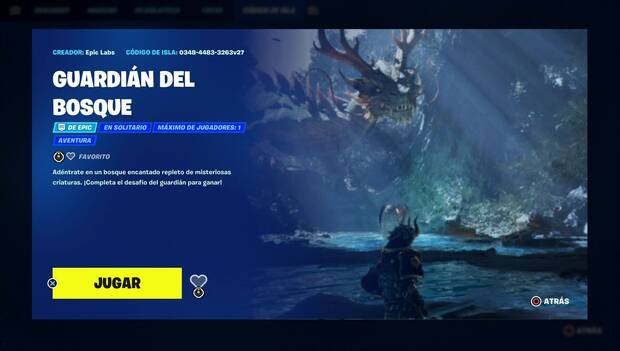 island code: 0348-4483-3263
Converted almost from the start into an example of what can be done, Guardian of the Forest is one of the most emblematic islands at present. at this level short but very detailedyou will be able to finish with a sword wolves. At the end, a dragon awaits you with a small challenge.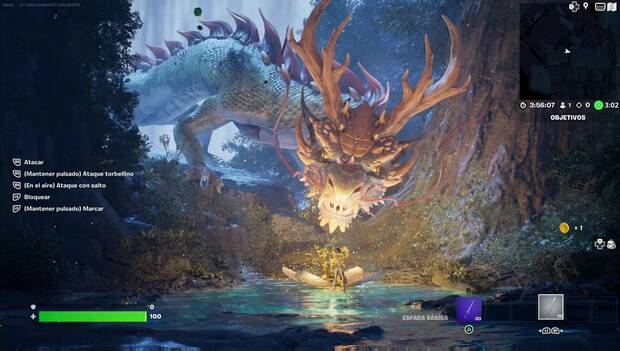 inner space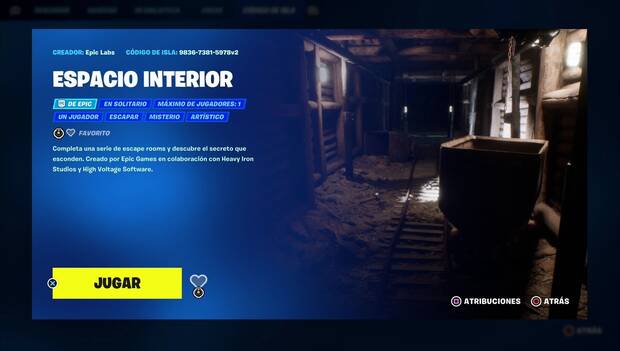 island code: 9836-7381-5978
Epic Games has literally created an island consisting of escape roomsone by one, in different environments that of the previous one. The quick transition from third-person to first-person perspective and being forced to interact with various elements of the environment is an interesting way so that you don't always shoot in battle royale.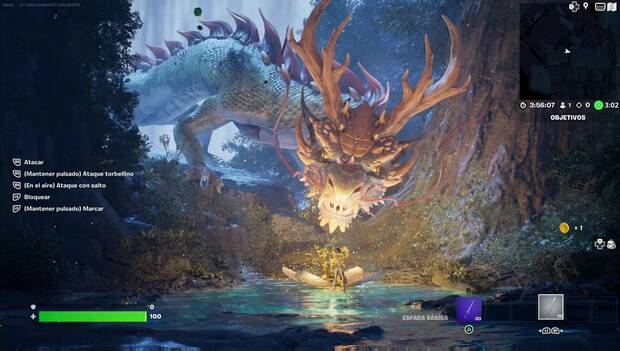 From simple puzzles to deadly trapsPassing through harrowing abandoned mines, fragments of cities or spaceships, you will have to pass a whole series of tests if you strive to complete this dark island.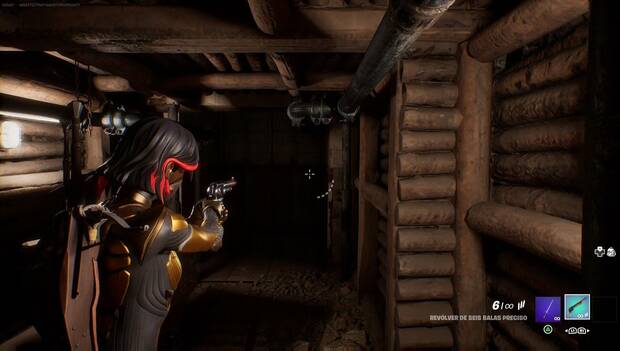 Valhalla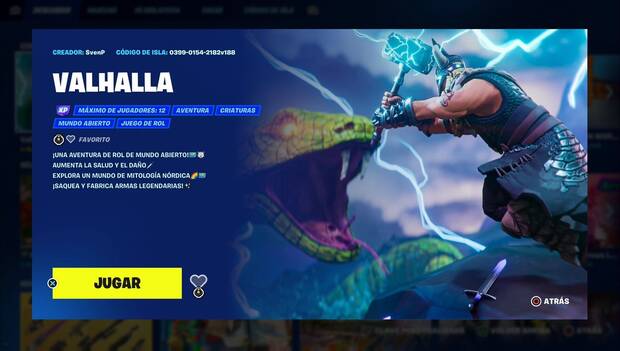 island code: 0399-0154-2182
We are here with another suggestion, a "Open World RPG" Viking themed Think Valheim but without as much survival factor. Apart from that We have firearmsit is one of the most edited layers of all creative modes.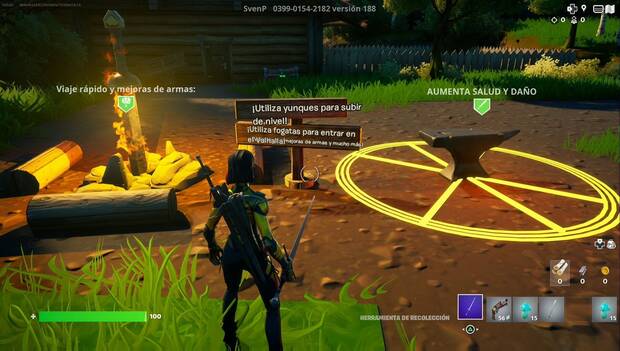 can be unlocked improvementsThere are missions, achievements and even a final goal to be achieved in this particular way. In fact there is Areas not yet available… promising that the adventure will continue to grow.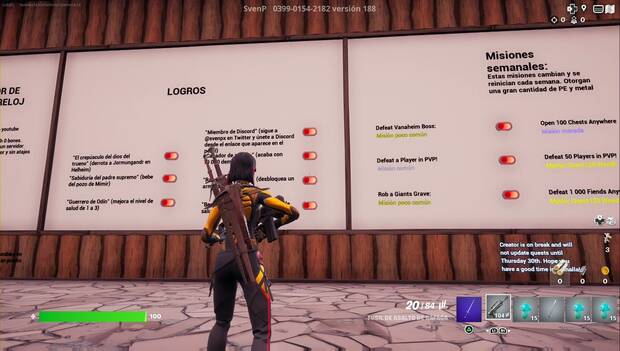 Surprise City RPG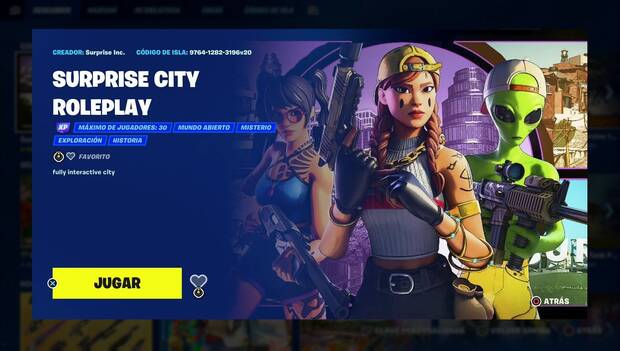 island code: 9764-1282-3196
With a obvious inspiration in GTAin this world created by Surprise Inc. you can Role play with friends. It's obvious that alone it's not the same, but when you have a few people to build your own narrative with.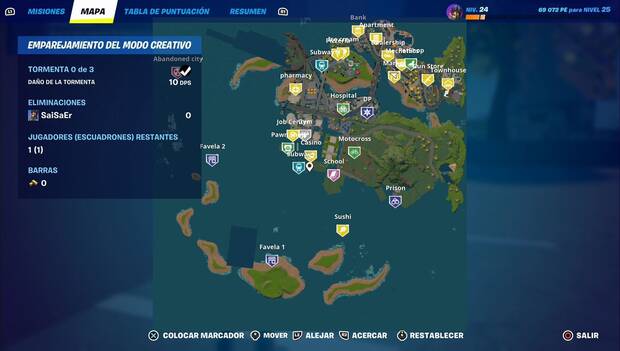 The map is divided into several zonesand there is even Items that are only available to one type of playerFor example, the police can use certain vehicles.
Deadpines: Zombie Survival
island code: 0598-1708-7538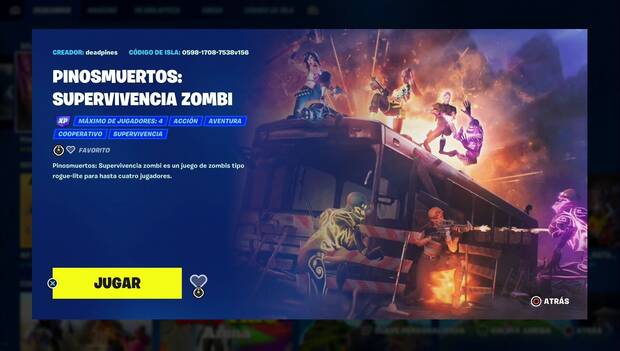 This time we have one Roguelite for up to 4 players in a cooperative way. This is about surviving Grenade attacks coming from different pointswhile returning to your base at a motel spend money on improvementsnew guns, ammo…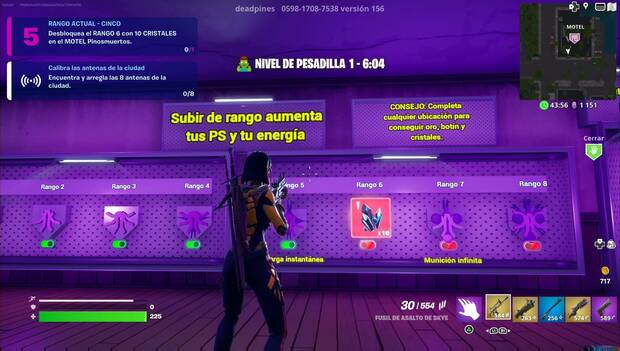 In that case we have to go Complete different zones, which involves entering a building and eliminating a certain number of enemies to get the key that will allow us to access the next one and vice versa. The difficulty increases with time, so no falling asleep.
button of time!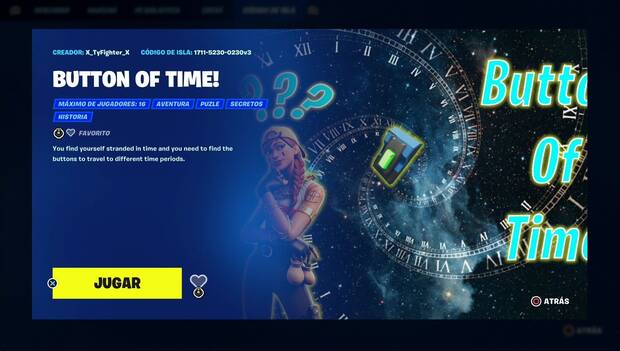 island code: 1711-5230-0230
Our final recommendation is button of time! This is quite an original level where the idea is look for some switches which, once activated, allow move to another time.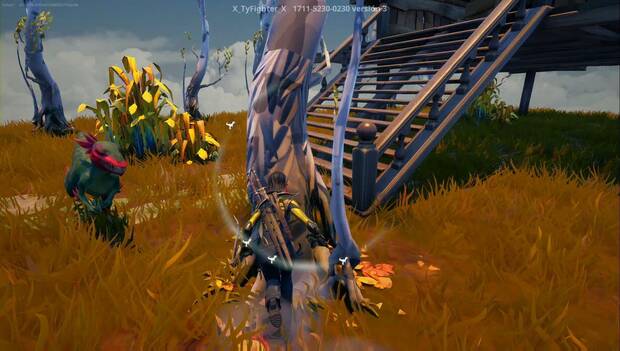 Castles, deserts, dinosaurs… who knows what awaits us in the next level?
Remember you have one Selection of recommended islands in the game itself, which rotate based on popularity. We encourage you to share other islands that you find particularly original with other users or to create your own adventures. You may discover that you have a talent for it.